American Batsmith
Regular price
Sale price
$160.00
Unit price
per
Sale
Sold out
One of the funnest product collaborations we've worked on, the Baseball Bat Bros. custom turn model. Will and JT have demo'd thousands of bats to get this right. Let's just say, this bat is fire. Based off the I13 but modified by the Bat Bros. themselves to have a 2.48" diameter barrel and custom no knob flare. Everything about this bat was designed to achieve higher density within the bat using higher density prime billets, the best in the world. Baseball Bat Bros logo engraved on each bat. To get the same color as Will's bat choose brown with pine scar handle and brown barrel when ordering. Alternate knobs are not available for this bat.  
Share
View full details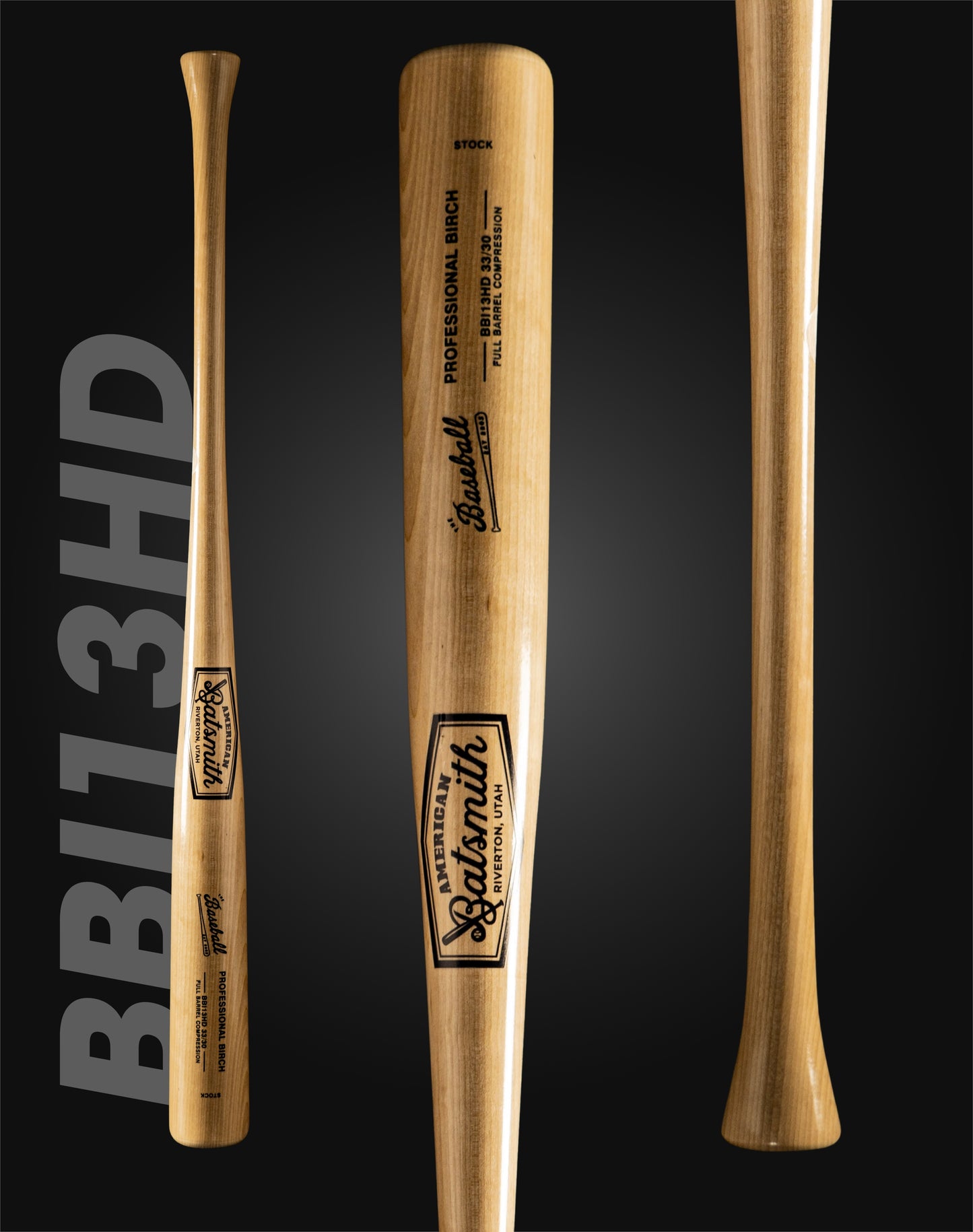 Batsmith Hits Different
Professional Grade Wood

We only use the very best wood to give you the highest quality product.
Fully Customizable

Use our bat builder to dial your bat in just how you like it. Customize length, drop weight, handle and barell colors/finishes, grip, and more.
30 Day Warranty

We all know that wood bats come with the risk of breaking. To help protect your investment we provide a one-time, 30 day, limited warranty. It is effective from the day of delivery or date of retail purchase for baseball, softball, youth pro build and fungos. No registration is required. 
Hand Crafted in The USA

We proudly make all of our bats by hand in the great state of Utah, USA.
"American Batsmith bats are the greatest wood bats I have ever used."
NOAH TURLEY
Oklahoma State University
American Batsmith puts some of the hardest, most durable wood I've ever used over my career. I've swung just about every bat out there at one time or another. Batsmith will give you the best lumber the public can get their hands on. Plus they do the best color ways!!

Taylor Snyder
Colorado Rockies

American Batsmith doesn't just give you a model and that's the model, they allow you to customize the model almost to make your own designer bat from handle to taper. I haven't had a bat that I've truly said is perfect until I picked up some American Batsmith Lumber!

Grand Scholzen
University of the Pacific Commit

I've used a lot of wood bats and American Batsmith is up there with the best of them. The quality of wood is consistent and long lasting! They also give players the opportunity to customize every part of the bat from the color way all the way down to the type of knob you prefer.

Kaden Carpenter
University of Utah Baseball